Youth group games, ice breaker games & youth group ideas
---
Youth Group Games is a user library of games, ideas and activities for youth groups.
We have a selection of fun group games, youth ideas and youth activities for youth group and youth programs including youth group icebreaker games, wide games, youth camp games, messy food games, indoor youth group games, outdoor youth group games, water fun games, junior youth games, icebreaker ideas, memory verse games, youth bible games, church youth group games and team building games.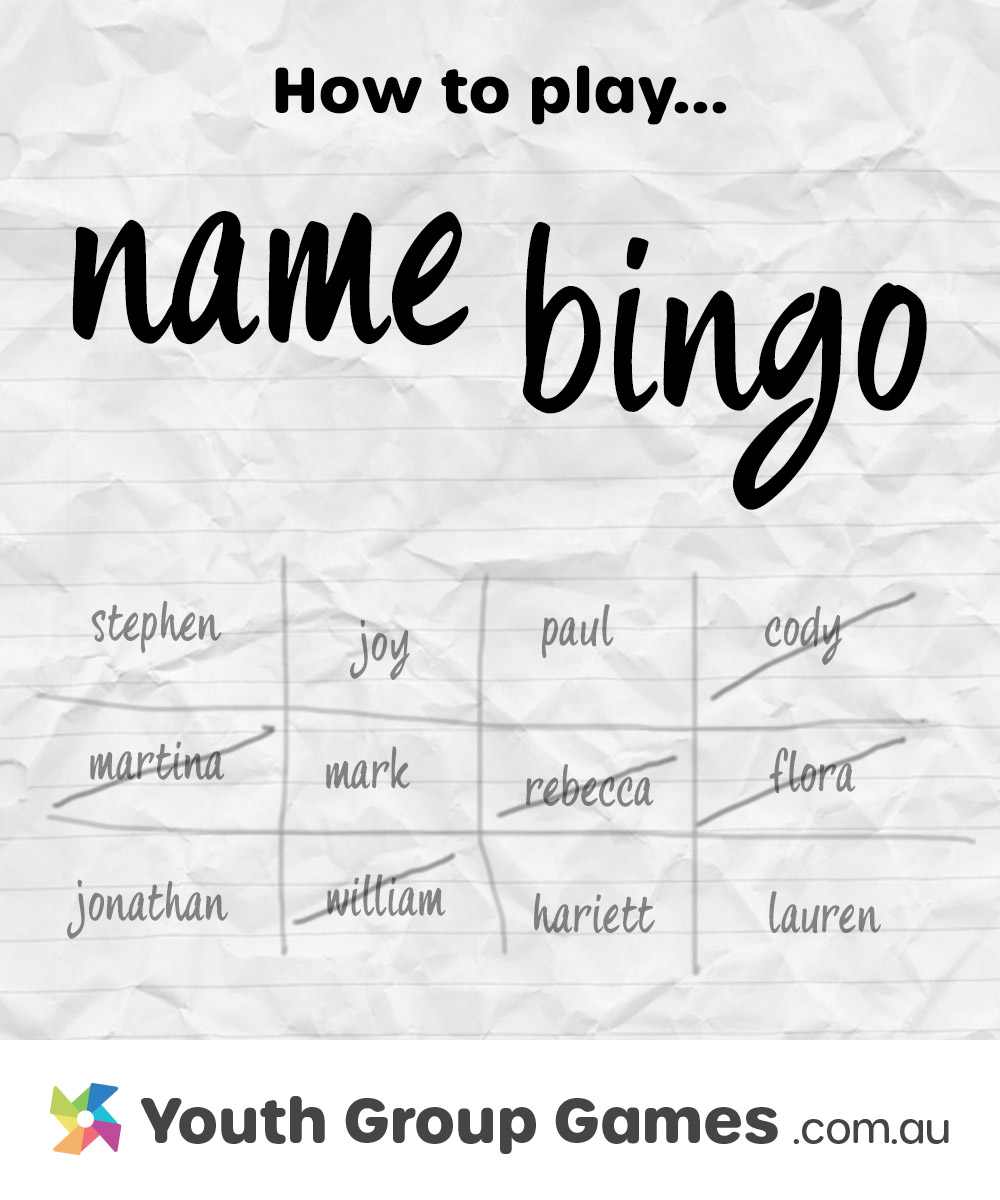 This is probably one of the oldest and most well known icebreakers. It's also known as "People Bingo" and "Get To Know You Bingo". It works for groups of all ages, and can be a really interesting game if played properly.
You'll need to create a name bingo sheet, so basically a 4 x 4 or 5 x 5 grid of personal statements. IE. "has long hair" or "has more than 5 siblings" or "has travelled overseas" etc